Hello and Welcome!
Valley of Peace Lutheran Church welcomes all people to share in the reconciling love of Jesus Christ. We invite you to use this site to explore and learn a little bit about Valley of Peace.
Then stop by…no reservations required!
We look forward to connecting with you and we hope to see you soon. All are welcome…no exceptions! See you Sunday for worship at 10:15 a.m.!

Please join us Wednesdays during Lent for Soup and Worship! Come for a hearty soup supper, beginning at 5:45 p.m. and then join us for the Holden Evening Prayer service, beginning at 6:45 p.m.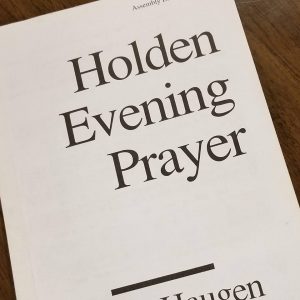 Caritas Benefit Concert for Cherish All Children
Sunday, March 17th at 3:00 p.m. at Valley of Peace
Hope to see you here as we raise money for Cherish All Children, an organization that educates and engages churches to prevent child sexual exploitation and trafficking, equipping youth and adults with resources and prevention strategies to keep all children safe. All are welcome!