Faith Formation
Valley of Peace embraces a variety of educational methods and opportunities to bring the ministry of the Gospel to the children, youth, and adults of our congregation.
Ready for the 2021-2022 faith formation program year? Rally Sunday is Sunday, September 12th! If your K-12 children or youth plan to participate in programming at Valley of Peace, a Health Release and Permission form must be fill out for the school year. The button below will take you to the form. Let Emilie Moravec know if you have any questions.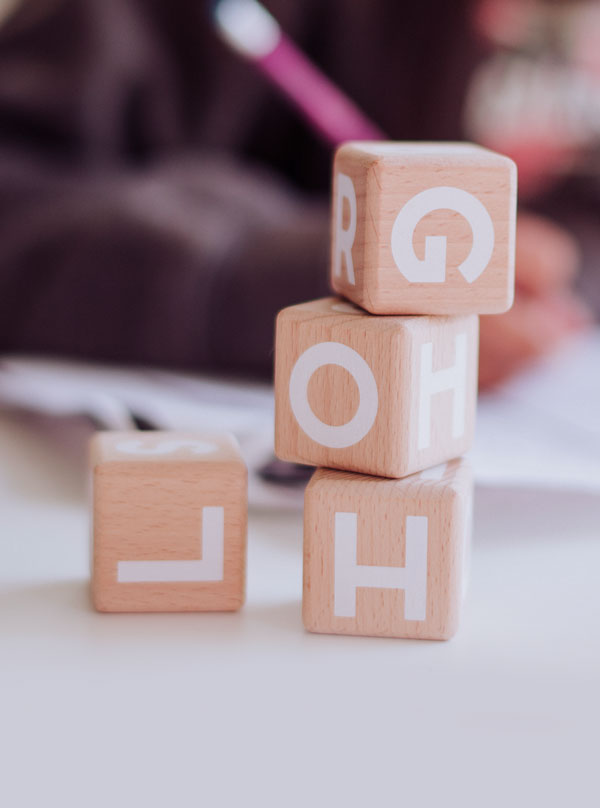 Birth – Pre K Faith Formation
Infant – Preschool
Helping build community and bolster faith formation, Valley of Peace embraces our youngest children and their families. We encourage young families to participate in worship, to build relationships, and to deepen their faith through adult interactions and intergenerational activities.

Children's Faith Formation
K-5th Grade
Not only do we see these students as the future of the church, but as valuable members of our community today! We offer faith formation programming Sunday mornings prior to worship from 9:30 am—10:00 am.  Family events held throughout the year! Contact Emilie Moravec, CYF Director, for more details about children's programming at Valley of Peace.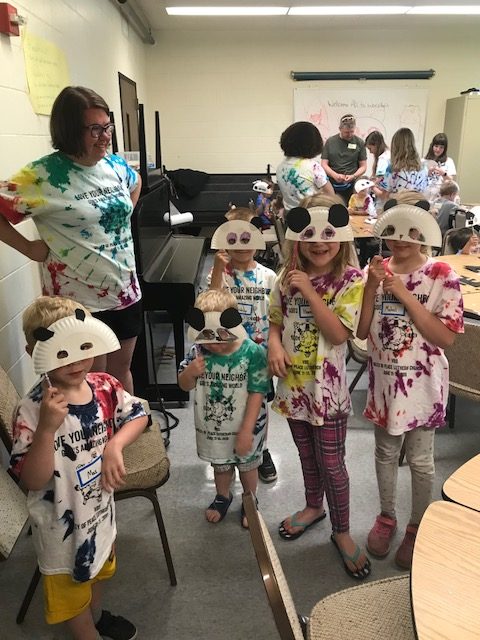 Vacation Bible School
K-6th Grade
Every summer, Valley of Peace provides an opportunity for children to gather for a week of learning based on a theme. Children rotate through music, games, Bible study, and crafts as they learn about God's love and build new friendships.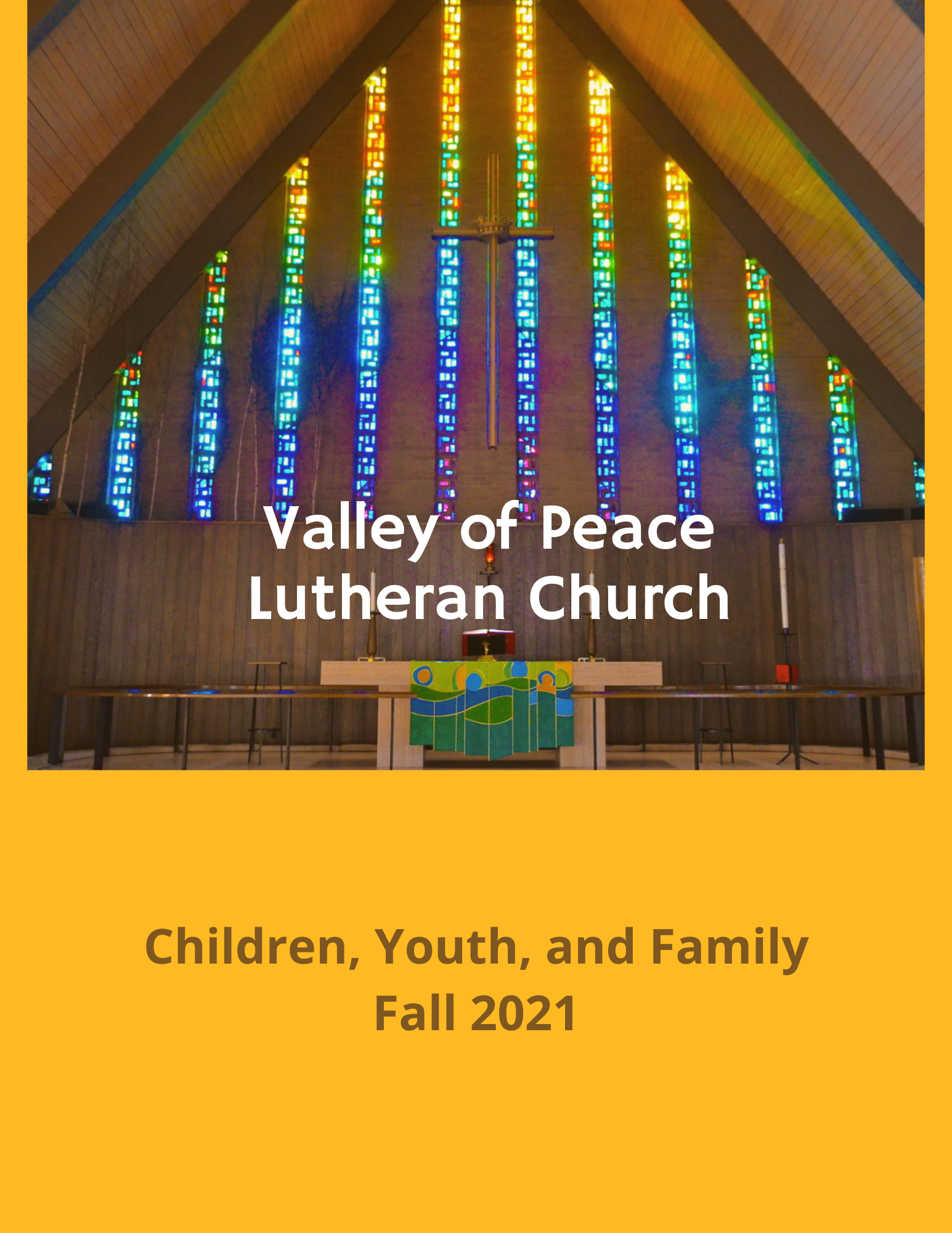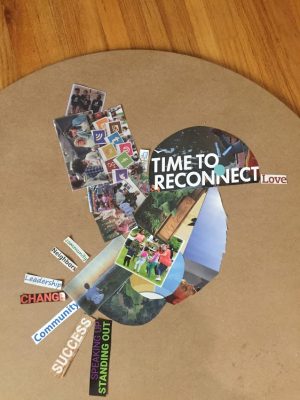 Confirmation
6th-8th Grade
The process of preparing students to make their Affirmation of Baptism promises takes many forms at Valley of Peace. We have regular classroom time where we discover and explore the Bible, the Ten Commandments, Lutheran theology, and so much more. We also spend one Wednesday a month with our Wildfire partner churches doing service opportunities or having fun out in the community. Our confirmation program also includes time with our adult mentors around tables in conversation.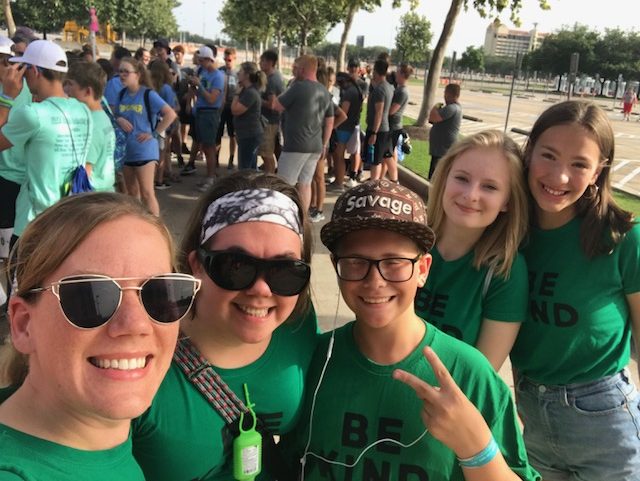 High School Youth Group
9th-12th Grade
Along with our regularly combined youth group outings, fundraisers, trips, and service opportunities, the high school youth meet once a month on the last Sunday for conversation, Bible study, games, food, and fellowship. We meet from 6:30 pm – 7:30 pm leaving plenty of time for homework Sunday night.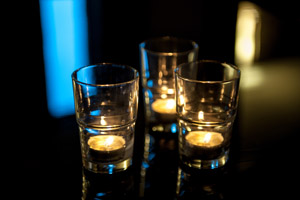 Adult Faith Formation
The ELCA statement, "Our Calling in Education," expresses the idea that God calls us to "educate people in the Christian faith for their vocation and to strive with others to ensure that all have access to high-quality education that develops personal gifts and abilities and serves the common good." This calling is rooted in a Lutheran legacy that values education for all people in both church and society. At Valley of Peace, that means faith formation does not end at 12th grade. We provide an opportunity for adult education and community. Join us Sunday mornings during the school year in the Fireside Room from 9-10 am for Adult education forum.