Who We Are
Our Staff & Leadership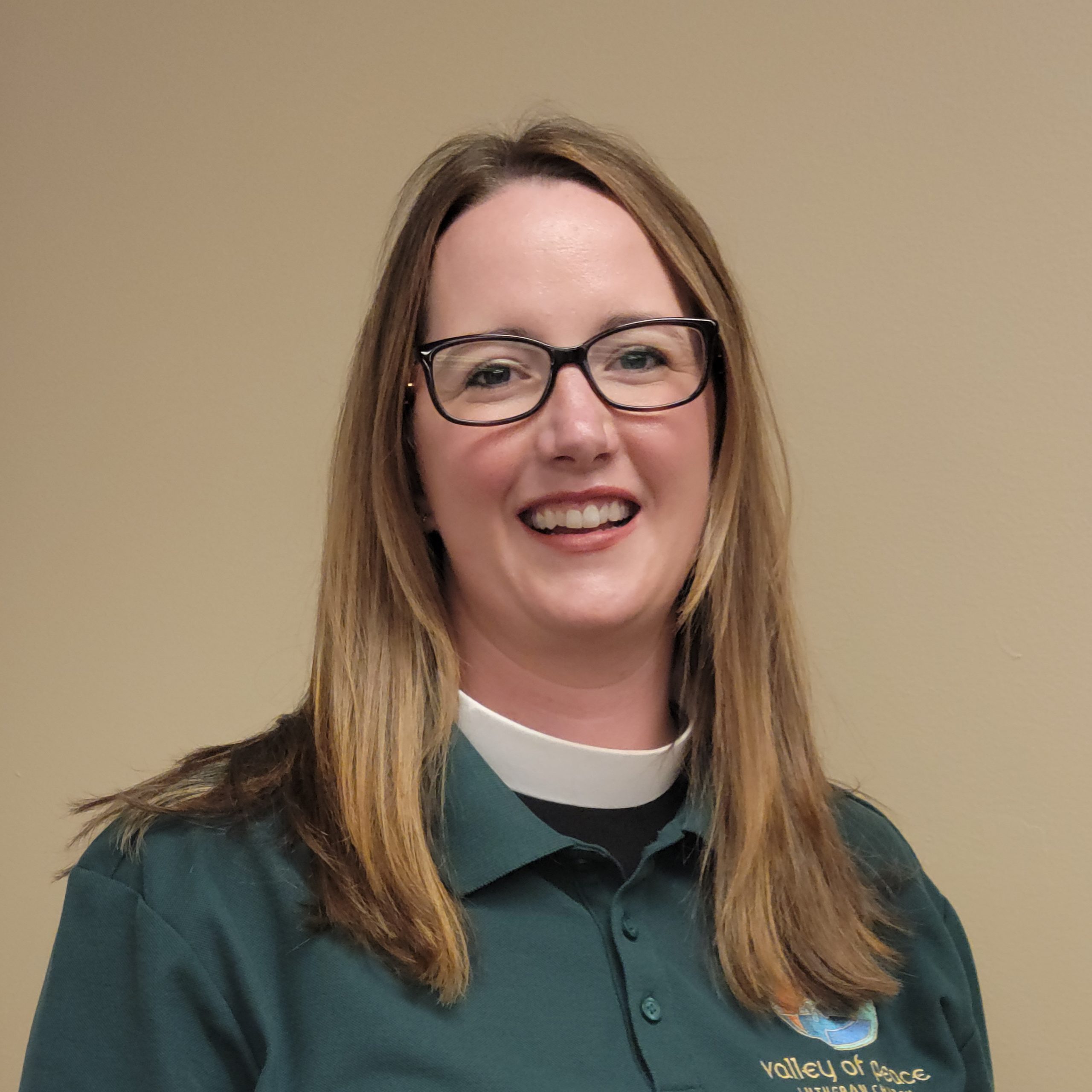 Pastor Ashley Osborn
Pastor
Pastor Ashley Osborn began her ministry at Valley of Peace on August 27, 2017. Pastor Ashley is a graduate of Augustana University in Sioux Falls and of Luther Seminary in St Paul. She previously served as Associate Pastor at Our Savior's Lutheran Church in Faribault, MN. She and her husband, Jon, live in south Minneapolis with their daughter, Clara and son, TJ.  Her E-mail is aosborn@valleyofpeace.org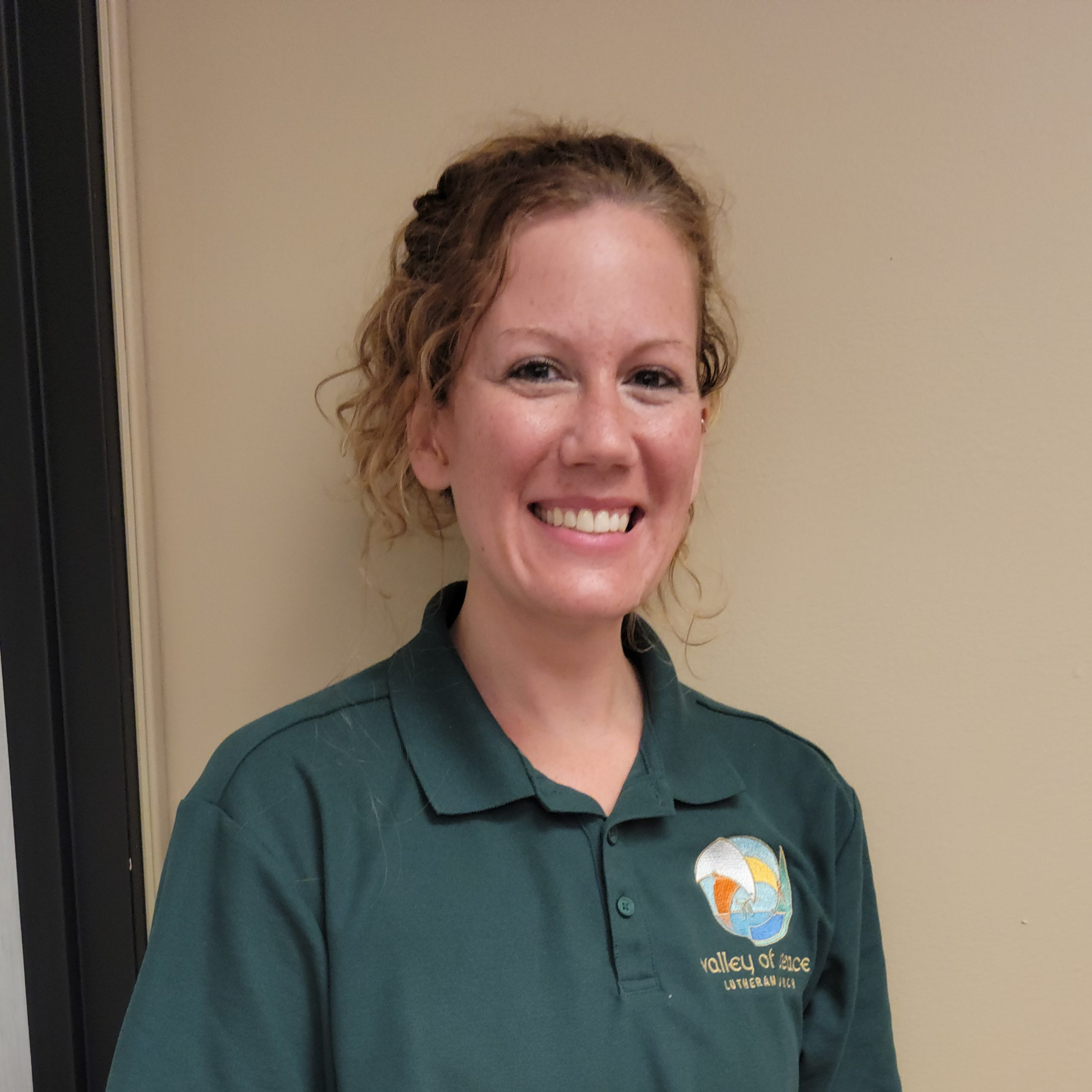 Emilie Moravec
Director of Children, Youth, and Family Ministry
Emilie grew up in Bemidji, MN and graduated from Augsburg University in 2007 with a B.S. degree in Social Work and a minor in Youth and Family Ministry. After college, Emilie attended United Theological Seminary in The Twin Cities and completed a Master's degree in Theology with a concentration in Theology and the Arts. She resides in Brooklyn Park with her husband, Adrian; they have two children: Boden and Harlowe. emoravec@valleyofpeace.org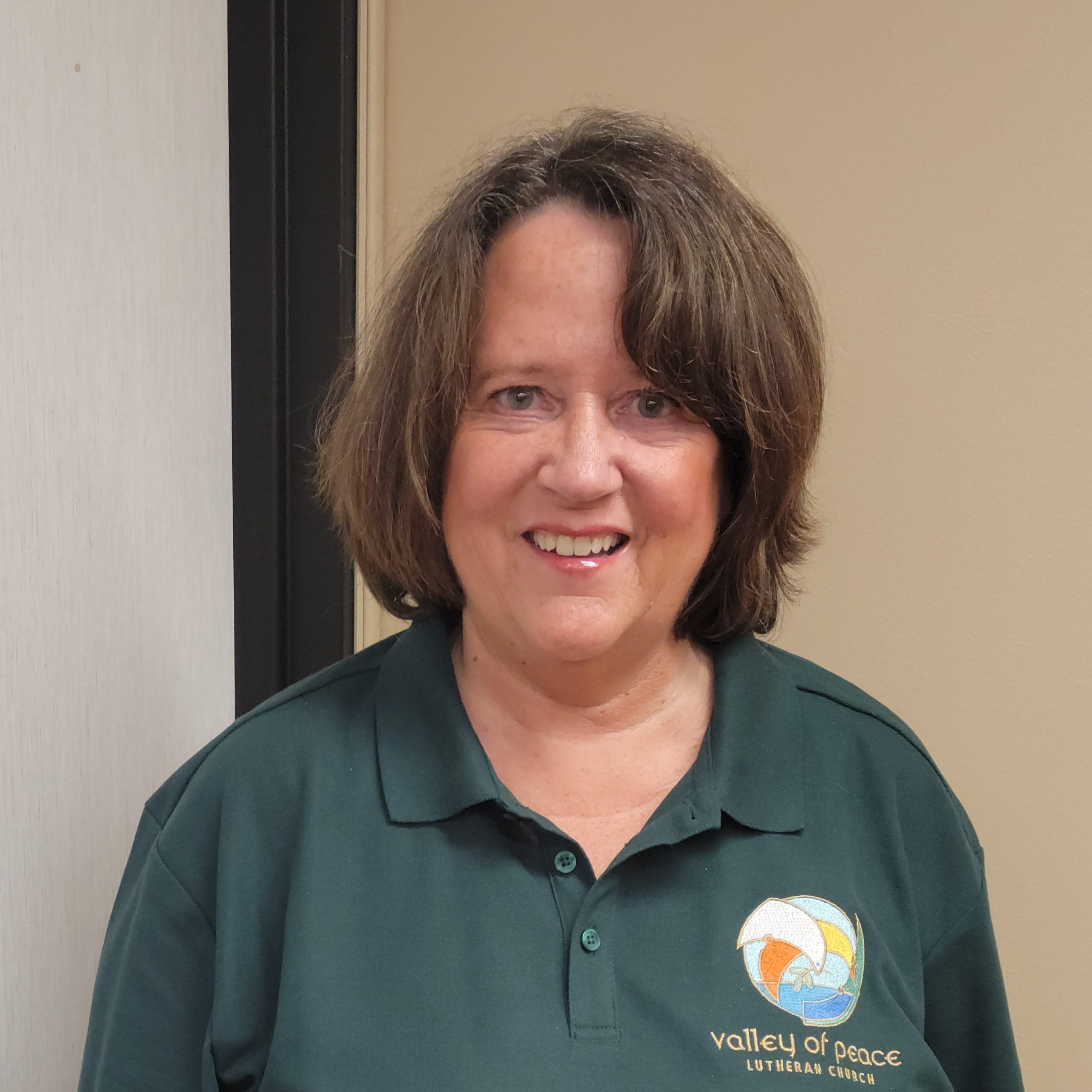 Sally Daniels Herron
Parish and Communications Administrator
Sally and her family first came to Valley of Peace in 1996. She has held a variety of volunteer roles at the church, including two cycles as president of the congregation; in May 2017 became the Parish and Communications Administrator. Before coming to work at Valley of Peace, she held several positions at Augsburg University (from where she graduated in 1979!). She and her husband, John, live in the neighborhood with their little rescue Schnoodle, Frida. They welcomed a grandson, Jesse, in September of 2017. Identical twin boys, Mattis and Henry joined Jesse in late August 2019. They welcomed a granddaughter, Tove, in June 2022; lots of joy to go around!  You may call her at church at (763)588-4611, M-Th from 9:00-4:30.  It is also easy to reach her at sdaniels.herron@valleyofpeace.org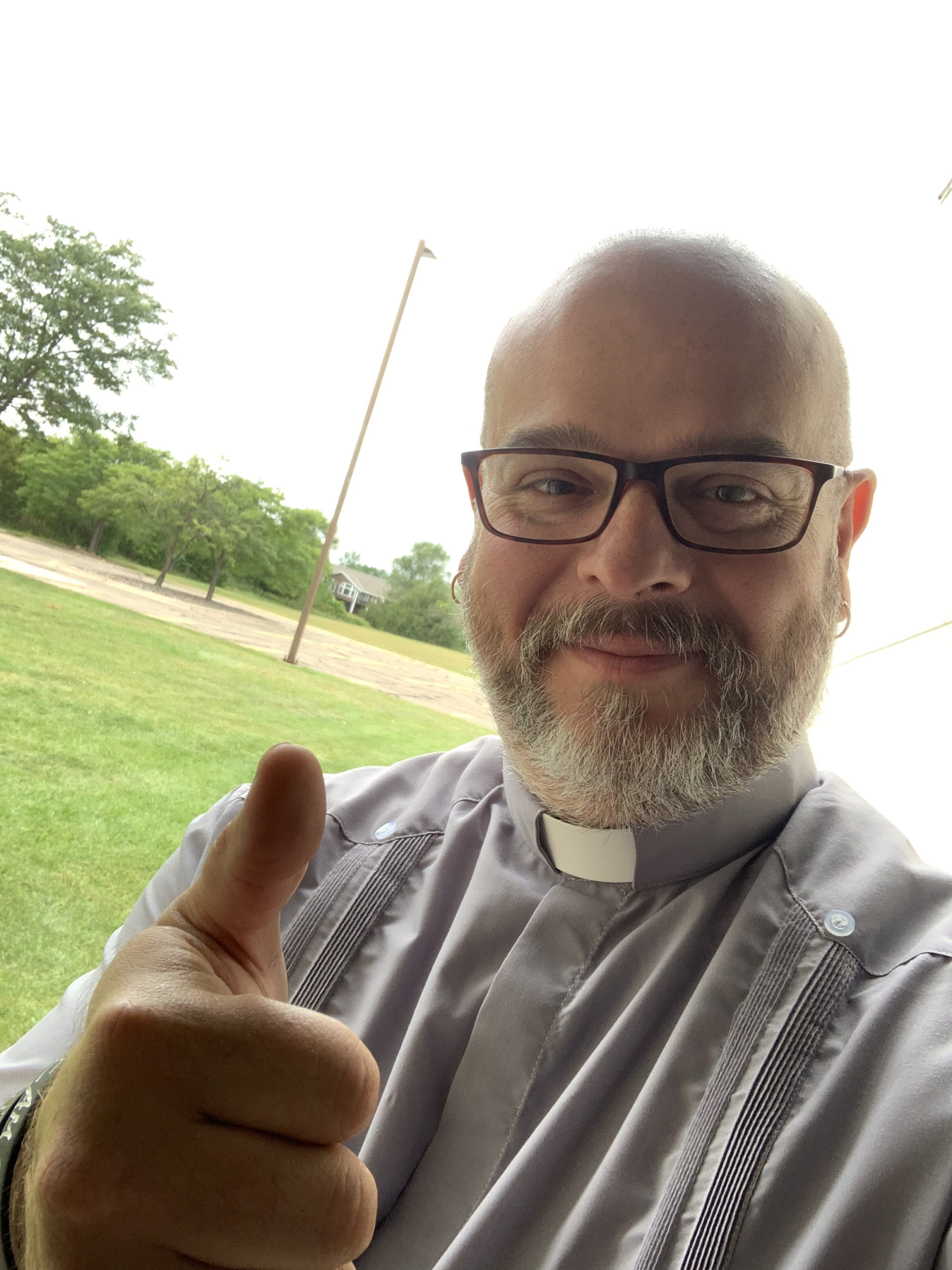 Raul Garcia III
Wildfire Intern
Hello everyone! My name is Raul Garcia III. I have been in Minnesota since 1996. I grew up in San Antonio, Tx and attended and graduated from Texas Lutheran University in 1996. I have been married for 23 years and have two beautiful girls and a dog. My wife, Rhea is a Concordia College graduate and a Kindergarten teacher at Birch Grove Elementary; Grace Noelle is a junior at University of Wisconsin Eau Claire and Trinity Rose is a junior at Osseo Senior High. We also have had our Aussiedor, Martin Theophilus Garcia aka Marty for three years. I am a huge Dallas Cowboys fan, Minnesota Twins Fan and a bigger soccer fan. Besides loving to serve in a congregation I love coaching club and collegiate soccer. I am looking forward to my internship with the three Wildfire congregations and learning from all of y'all.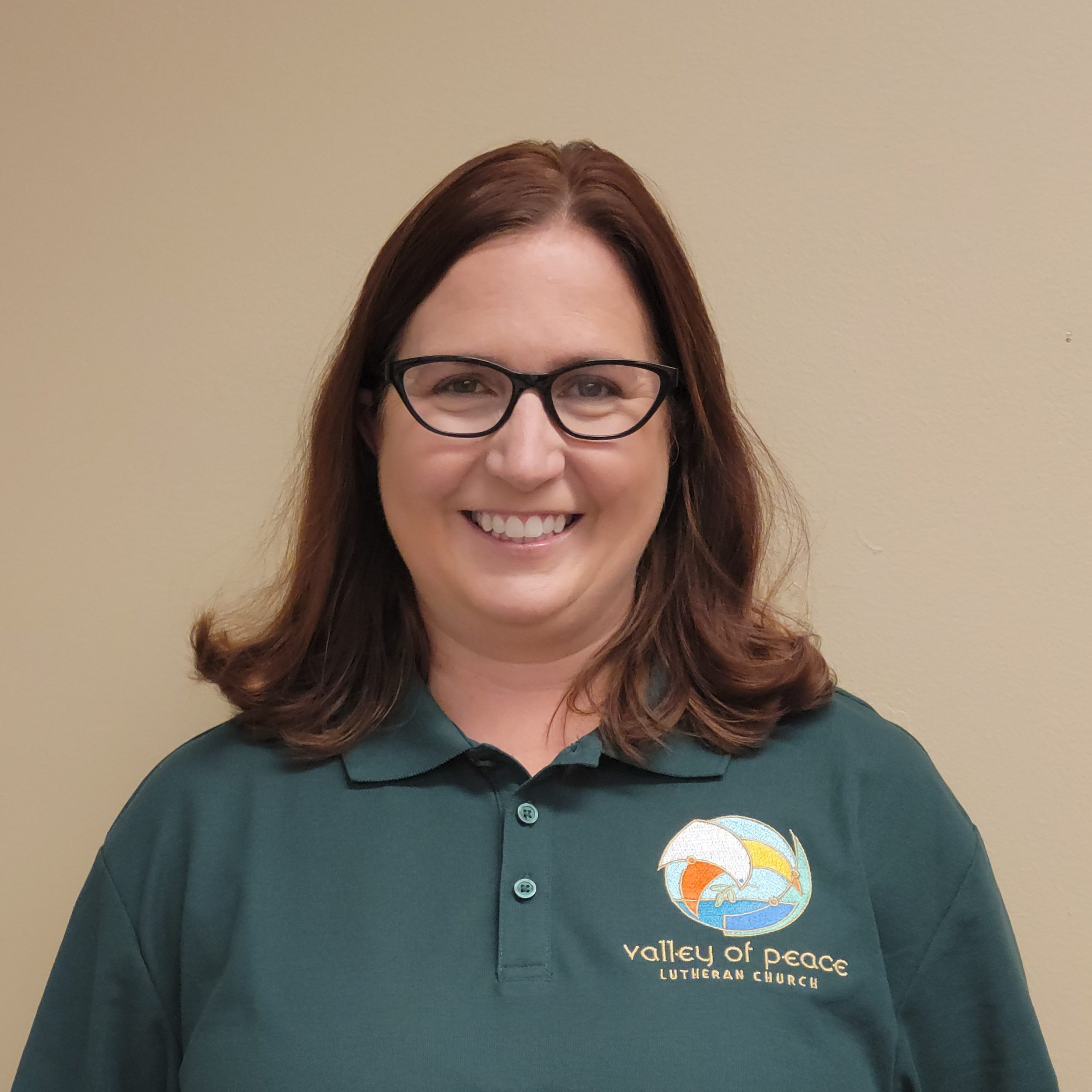 Beth Brandt
Organist, Pianist and Accompanist
Beth grew up in Fridley, Minnesota where she attended St. Philip's Lutheran Church and participated in many different church music activities. She attended college at the University of Minnesota, Morris where she received a B.A. in Music Performance (piano and euphonium) and a teacher license for K-12 Vocal & Instrumental Music. She also earned her Orff Schulwerk Certification through the University of St. Thomas. Beth currently teaches elementary music in the Edina Public Schools where she absolutely loves getting to spend her days dancing, singing, and playing with kindergarten, first, and second graders! Beth lives in Crystal with her husband and their two boys who are all active members of Valley of Peace. music@valleyofpeace.org
VoP Leaders
Valley of Peace Church Council and Teams
The Church Council is elected by the congregation at its semi-annual meeting each May. It consists of four officers of the congregation, the chairpersons of its nine standing teams, and the senior pastor. It serves to lead the mission and ministry of the Valley of Peace congregation. The president and president-elect are elected for one-year terms. The secretary, treasurer, and chairs of the nine standing committees are elected for two-year terms.
Current President: Tara Kuckkan        Past President: Jim Crofoot
President Elect: Pat McGraw             Treasurer: Joe Thom
Secretary: Lauren Pockl                         Young Adult: Caitlin Enright
Faith Formation Team
The Faith Formation Team shall develop, promote, and coordinate the Christian educational life of this congregation. It will embrace a variety of educational opportunities for Bible study and to bring the ministry of the Gospel to children, youth, and adults of this congregation.
Chair: Jon Larson
Children, Youth, and Family Team
This team is established to strengthen the life and faith of children, youth, and families of this congregation, ages birth to 22 years.
Chair: Kelsey Pierson
Endowment and Memorial Trust
The Valley of Peace Endowment and Memorial Trust is a great vehicle for creating your legacy. Your contribution can support an existing designated music fund, youth fund, or the general fund. Your legacy will live on through the Valley of Peace Endowment and Memorial Trust. Click below to find out more.
Hospitality Team
This team is responsible to invite our neighbors to share in the mission of Christ's Church. Christian fellowship and caring will be strengthened by fostering a spirit of hospitality, evangelism, sharing the Gospel, encouraging active participation, and worship.      
Chair: Julia Madison
Social Ministry

 

Team
This team shall extend Christian compassion and loving care, to meet the needs of people in relation to social conditions in the local community and society.
Chair: Barb Mikelson
Worship and Music Team
The Worship and Music Team is established to enable, encourage, and provide opportunities to bring this congregation and the community together to:
a. Worship God the Father, Son, and Holy Spirit
b. Hear the Word of God
c. Receive the Sacraments of Baptism and Holy Communion
d. Be renewed in faith, strength, and peace
e. Provide strength to one another
f. Share the diverse resources we possess for the building of God's kingdom
Chair: Darcie Rodman
World Missions Team
The World Missions Team is established to assist this congregation in fulfilling its commitment to God's mission throughout the world. The spiritual, personal, and financial support of mission activities will proclaim the Gospel of Jesus Christ and God's kingdom throughout our community, nation, and the world.
Chair: Patricia Holmstrom
Stewardship Team
This team shall support and encourage a spirit of stewardship among members of this congregation. They shall develop and implement efforts that help express heartfelt giving, to support a ministry of healing, justice, and peace.
Chair: Sara Blood
Property Team
This team is responsible to manage, maintain, and care for, the physical properties of this congregation.
Chair: Jim Jasper
Parish Life Team
The Parish Life Team is established to nourish the fellowship and sense of community of the congregation and its members.