Outreach Ministries
Alcoholics Anonymous
MONDAY (Childcare provided)
Tradition 5 AA Group 6:15 PM Closed Mixed Big Book
Tradition 5 AA Group 7:30 PM Closed Mixed Step and Tradition
TUESDAY (NO Childcare)
Basic 12 AA Group 6:15 PM Closed Mixed Big Book
Basic 12 AA Group 7:30 PM Closed Mixed Step and Tradition
Closed meetings are open only to those with a desire to stop drinking.
Step meetings study a different step from AA's 12 Steps each week.
Big Book meetings include reading and discussion of the book "Alcoholics Anonymous".
Contact AA anytime – 24 hours a day – 952.922.0880
E-mail: info@aaminneapolis.org (E-mail is monitored during office hours.)
AA Minneapolis web site is www.AAMinneapolis.org
Service to the Community
In addition to service projects, mission trips and our companionship with the Lutheran Church of Christ in Nigeria, Valley of Peace supports a variety of ministries and agencies in the community through gifs of time, talent or treasure.
Cherish All Children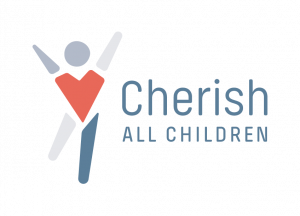 Cherish All Children is a national Lutheran ministry of prayer, education, relationship-building, and action to prevent child sexual exploitation. They empower, equip, and support leaders to pray, speak, and act on behalf of children in their congregations and community.
Valley of Peace has been a partner with Cherish All Children since its inception.
A critical component of Cherish All Children is prayer. Every child of the congregation from birth to age 22 is prayed for by an adult member of the congregation by name each day.
Another component of the program is education for kids and parents. Internet safety is addressed. Wise as Serpents, an excellent curriculum for training students to be safe has been used with our confirmation students. And we have an annual November to Remember parent/student confirmation program to address critical life and mental health issues such as: depression, eating disorders, sexual and chemical choices, friendship, money, etc.
Finally, it is the intent of the congregation to cherish children in our community by partnering with Kinship to mentor neighborhood children and by "adopting" our local neighborhood elementary school, Noble Elementary to help at risk youth.
Dinner At Your Door
Northwest Suburban Dinner At Your Door provides hot nourishing meals to people who are homebound and unable to prepare food for themselves. This service allows residents to stay in the comfort of their own homes longer. Clients are referred to DAYD by their doctors. Valley of Peace members are scheduled to drive every 3rd and 4th Tuesday, every 2nd Wednesday, and every 2nd, 4th, and 5th Friday. Drivers for this vital service are needed. If you can help, please call the church office at 763.588.4611.
Noble Elementary School & KidPack
As part of our commitment to the well-being of children we serve our neighborhood elementary school through volunteer tutoring, donations of school supplies and winter clothes and KidPack. KidPack is a partnership of churches that provide weekend foodpack for students on free and reduced lunch who have signed up for an extra take home bag of food to help support their nutrition on the weekend. These bags are free to the students. We partner with Valley Community Presbyterian for KidPack.
Loaves and Fishes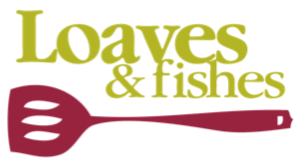 The mission of Loaves & Fishes is to provide nutritious meals to the hungry of the Twin City Metro area in an atmosphere of hospitality at site locations where the need is greatest and develops joint ventures/partnerships with like-minded organizations to assist guests with additional basic needs key to becoming self-sufficient.
Loaves and Fishes operates a number of sites around the Twin Cities. Valley of Peace members prepare and serve food six times a year at River of Life Lutheran Church in north Minneapolis. If you wish to participate in the program, please contact the Valley of Peace office, 763.588.4611.
The program's main office is at 1917 Logan Ave. S., Minneapolis; 612.377.9810.
The website for the program is www.LoavesandFishesMN.org
PRISM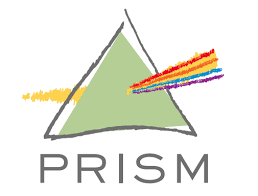 PRISM is a social service organization offering support to low-income residents of Golden Valley, Crystal, New Hope, Robbinsdale, Plymouth, and Brooklyn Center. PRISM's philosophy is "responding to people's needs… walking alongside them on the road toward self-sufficiency." Services include emergency and supplemental food, financial assistance, clothing, senior transportation, and ongoing caseload work.
At Valley of Peace, food is regularly donated to PRISM throughout the year, with special emphasis at Thanksgiving and during Minnesota FoodShare month in March. Prior to the beginning of the school year we collect school supplies, and our "Giving Tree" in December provides the opportunity to share books and toys for children in the community.
PRISM is located at 1220 Zane Avenue No,  Golden Valley; 763.529.1350.
You can connect with PRISM at its web site, www.prismmpls.org
Thrift Center
Bibles For Missions Thrift Center, located at 36th and Noble in Robbinsdale, has sent tons (literally) of clothing to Eastern Europe, and over $3,000,000 to Bulgaria for church development. It raises funds through its store, which sells furniture, books, household goods, clothing and miscellaneous items. For information call 763.522.1786.
The Cookie Cart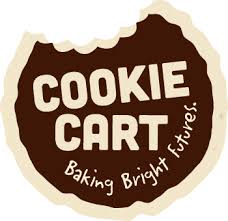 The cookies that we enjoy during our Sunday morning coffee hour come from the Cookie Cart, a north Minneapolis program which provides teens with paid employment opportunities, teaching them about food preparation and operation management.
Thrivent Financial for Lutherans
Thrivent is the result of the 2002 merger of Lutheran Brotherhood and Aid Association for Lutherans. It is a financial services organization with a 100-year tradition of serving Lutherans and their communities.
If you are a Thrivent policy holder or associate member, you may wish to exercise your ability to receive matching funds for the Valley of Peace Lutheran Church, All God's Children Learning Center, or perhaps for your college or seminary. Thrivent will match contributions from $25 to $100. Contribution forms are available in the Valley of Peace church office or at All God's Children Learning Center located at Valley of Peace. Thrivent also gives a congregational matching fund each year of $450 to a group within the church and these funds are often matched for youth or missions programs at Valley of Peace.
For information from Thrivent call 800.372.8236.
Categories